Wexford Behavioral Health designs and administers Intensive Treatment Programs for Substance Use Disorders. The programs we create are on-site and work seamlessly within the Treatment milieus of Skilled Nursing Facilities, Residential Care Homes, Group Homes and Sober Houses. We provide the direct care for the Treatment Programs we design.
Wexford's Treatment Programs feature a multi-modality approach, meaning they utilize both Group Therapy, the modality of choice for Addiction treatment, as well as Individual Treatment. We subscribe to the principles of the Minnesota Model as well as the 12 Steps of Alcoholics Anonymous. Our programs are Methadone friendly.
Substance Use Disorders are the only diagnoses that Wexford treats directly. We do co-manage many other psychiatric diagnoses of the Residents we treat along side the fellow Behavioral Health treatment providers that are concurrently contracted by the host facility of the milieu in which we serve. We happily work collaboratively with these vendors in a untied approach towards achieving the best Resident Treatment outcomes.

Wexford is an adamant supporter of Medication-Assisted Treatment (MAT) as it has helped Treatment outcomes dramatically. MAT is the inclusion of strategic Medication usage concurrently with traditional Psychotherapy components provided by Wexford. Some of these medications include Vivitrol, Naltraxone, Suboxone and Narcan. While the services that Wexford offers at this time do not include prescribers of these medication, we have a long history of working collaboratively with such prescribers in a variety of Treatment settings.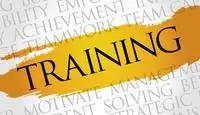 Wexford will provide the essential training your staff needs to successfully treat & cope with the challenges that come with this unique Resident population. If you invite us to treat your Residents, we see you as a strategic partner. We can help you with everything from program integration to assistance with marketing,