ROCK STARS
That's what we call our Clinicians at Wexford Behavioral Health. Why? Because that's the level of performance necessary to be consistently successful in engaging and treating the challenging patients we help every day. So, what constitutes a "Rock Star Clinician"? Our Clinicians are all Masters level professionals and are Licensed in their respective disciplines. This includes LCSWs, LPCs, LADCs and LMFTs. Several of our Clinicians are dually Licensed. On average, our Clinicians have all been treating Substance Use Disorders for over 10 years. There are many clinicians out there who have the degree, the license, but very few have the long standing experience. Wexford has received literally hundreds of resumes from those hoping to work with us. To date we have interviewed less than 30 and hired just 12.
Our Rock Stars all have large, engaging and charismatic personalities. All in their own way, they create a fun and compelling culture in their programs (and in their facilities) which not only engages, but motivates, inspires and empowers the patients they serve. Think of any Wexford Clinician you may already know. Chances are you're smiling right now. That's the Rock Star difference. That's how we are able to do what we do.
Senior Leadership Team

Stephen R. Kinsella, MSW, LCSW, CASAC. - President & CEO
Stephen earned his Master of Social Work (MSW) from Fordham University's Graduate School of Social Service. He has practiced as a Clinical Social Worker for over 25 years. His clinical specialty is treating Substance Use Disorders and Psychiatric Disorders. In addition to his role as CEO for Wexford, Steve is also the CEO of Perspectives Treatment Center and Radio Recovery. Previously he has been a strategic advisor to St. Vincent's Medical Center's Westport Campus, inpatient Substance Abuse program. Stephen has served as Clinical Director for northern New Jersey's award winning High Focus Centers. He designed and implemented the Chemical Dependency Intensive Outpatient Program for St. Vincent's Westchester's Maxwell Institute. Stephen was a Senior Therapist on the men's Dual Focus unit at Arms Acres.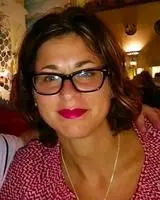 Courtney D. Young, MSW, LCSW, LNHA. - VP of Administrative Operations & Strategic Relations:
Courtney is a proud graduate of both Smith College and Boston University's School of Social Work. She has been in active practice as a Clinical Social Worker for over 13 years. Courtney comes to Wexford with over a decade's worth of experience as Skilled Nursing Home Administrator right here in Connecticut. Most recently she was at the helm of two SNFs which were in the portfolio of a nationally prominent SNF company. In addition to her considerable SNF experience, Courtney has clinical expertise is in treating Substance Use Disorders and Psychiatric Illnesses. Courtney also has a small, boutique private practice. Courtney speaks Spanish fluently.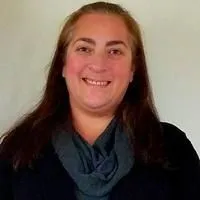 Melissa Olczak, MA, LPC. - Vice President of Clinical Operations
Melissa joined the Wexford team over 2 years ago and quickly demonstrated her strong skill set in Addictions Counseling. After graduating from the University of Saint Joseph in West Hartford, CT, where she obtained her Bachelors in Social Worker, and her Masters in Community Counseling, Melissa became a Licensed Practical Counselor specializing in co-occurring disorders. Melissa worked for 9 years providing case management services to Adults with severe and prolonged mental illness and substance abuse problems. After developing her leadership skills as the manager of an Assertive Community Team for 4 years, she came to Wexford to continue her work with adults with substance disorders who reside in skilled nursing facilities. Melissa has also worked in a hospital emergency room, educating addicts and obtaining treatment for those who requested it.